If you're looking for a year round progression we have you covered right here in the USA. We offer week long spring and summer sessions at Mt. Hood Oregon, a long time mecca for off season progression. During the winter we offer a variety of two day and single day workshops at several locations across the west. These mini sessions are a great option to hone your skills in a specific environment.
What's Included on our Trips in North America
-What's Included in our workshops-
Professional Coaching and Guiding
Pre-workshop goal setting meeting (optional)
Branded gift
Video of you riding/skiing with tips for progression
-What's Included on our Destination Sessions-
Transportation to/from the Airport
Comfortable Lodging
Professional Coaching/Guiding
Lift tickets (excluding May Timberline Sessions only)
Healthy delicious meals 
Pre-camp goal setting session (optional)
Videos of your riding/skiing with tips for future Progression
Off snow activities
Branded Gift
Our workshops are highly focused skill development courses designed for snowboarders and skiers  who want in depth analysis of their craft. Each workshop has a specific theme and a variety of supporting resources so you walk away with a plan for progression you can reference far into the future. We offer focused coaching in the park, on the groomers, and in the dynamic off-piste terrain of our host resorts.
Our Domestic Destination Sessions are the most effective way to build your skills while discovering the best lines and local stashes of a dynamic region. These adventures are scheduled to line up with long range snow forecasts and seasonal trends, so you'll be in the right place at the right time, every time. We've done the research so you don't have to, each session is pre-loaded with an itinerary designed specifically for that region, so each day prepares you for the next. We pick lodging and plan travel so we can explore multiple resorts so while keeping the driving to a minimum, which means more time on snow and less time stuck in a car. We partner with local guides and local legends everywhere we operate so we're in the know on and off snow.  
We take care of the details so you can focus on your goals. All our destination sessions are inclusive from the moment your plane lands, or you park your car at our lodge.
We ensure a small coach to camper ratio of 4 campers to 1 coach, and we never exceed 12 campers. You'll enjoy an intimate experience where you'll receive plenty of individual attention so you can grow as a rider/skier, and small enough groups that you'll get to know everyone your sharing the adventure with. Our North American sessions are open to intermediate to expert snowboarders and skiers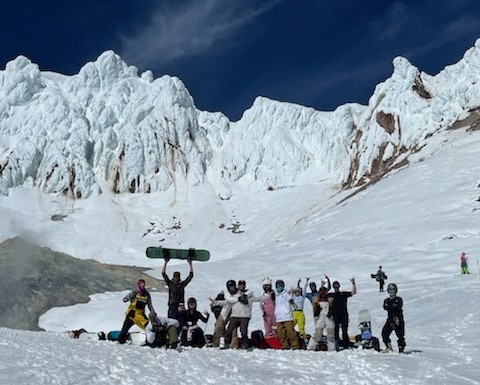 7 Days
Availability : June 17 - 23
Join the team at Progression Sessions for an adventure to Mt Hood Oregon for a summer like no other; This session is all about progressing your technique in a variety of environments; carving, off-piste, pipe, park, we'll literally do it all
Open to advanced to expert snowboarders,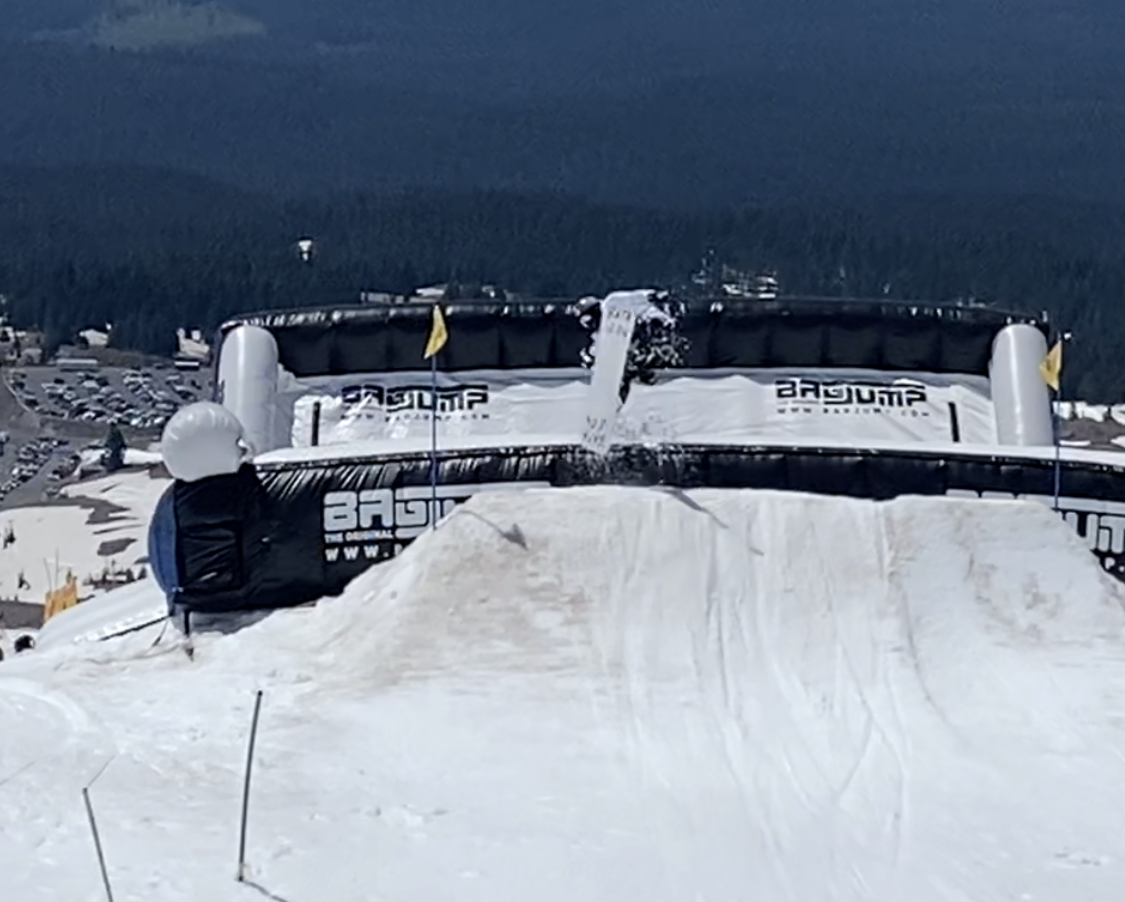 7 Days
Availability : June 25 - July 1
Join the team at Progression Sessions for a freestyle adventure to Mt Hood Oregon where you'll get to experience a Pacific Northwest summer like no other; slushy soft turns and world class parks make this destination a mecca for freestyle progression.
Open to advanced snowboarders – park experience not required but preferred..