This is adventure, join Progression Sessions for a deep dive into the Latin world of freeriding. Here we explore two countries sharing the same grand mountain range. On the west lies the Chilean Andes known to host to some of the most unique lines on the planet; open treeless slopes with snowy contours shaped by the wind, giant vistas that simply can't be caught on camera, and people whose hearts are as grand as the mountains they live in. To the east Argentina's Patagonia, home to the most advanced lift systems in all of South America, great parks, unique forests, and abundant opportunities to immerse yourself in nature and culture.
What's Included on our Trips to South America 
Transportation within the session starting at the Airport

Comfortable Lodging

Professional Coaching

Lift Tickets

Hosted Breakfasts and Dinners

Bilingual communication

Video review and goal setting Session

Edited photos and video

Scheduled cultural activities

Branded Gifts

Certificate of completion
The hottest days in the Northern Hemisphere are the coldest days in the Southern Hemisphere, which means fresh deep snow in August, pair that with some of the largest mountains on the planet and you'll begin to understand why we chose Chile and Argentina as our summer shred destinations. Our South American sessions focus heavily on Freeriding. We begin every session with a multi day coaching program designed to build up your skills so you can access the incredible lines these mountains are known for. Every session culminates with a "BIG SEND", an adventure deserving of our efforts. We also make it a priority to fully dive into the culture of the area, our bilingual coaches will help you understand and communicate with local people so you can get a true sense of the environment you're in.
We ensure a small coach to camper ratio of 4 campers to 1 coach, and we never exceed 12 campers. You'll enjoy an intimate experience where you'll receive plenty of individual attention so you can grow as a rider, and small enough groups that you'll get to know everyone your sharing the adventure with. Our South American sessions are open to advanced to expert snowboarders and skiers, and can be attended separately or combined as one larger trip.
So you can focus on the adventure we take care of the details. Our South American Sessions are inclusive from the moment your plane lands.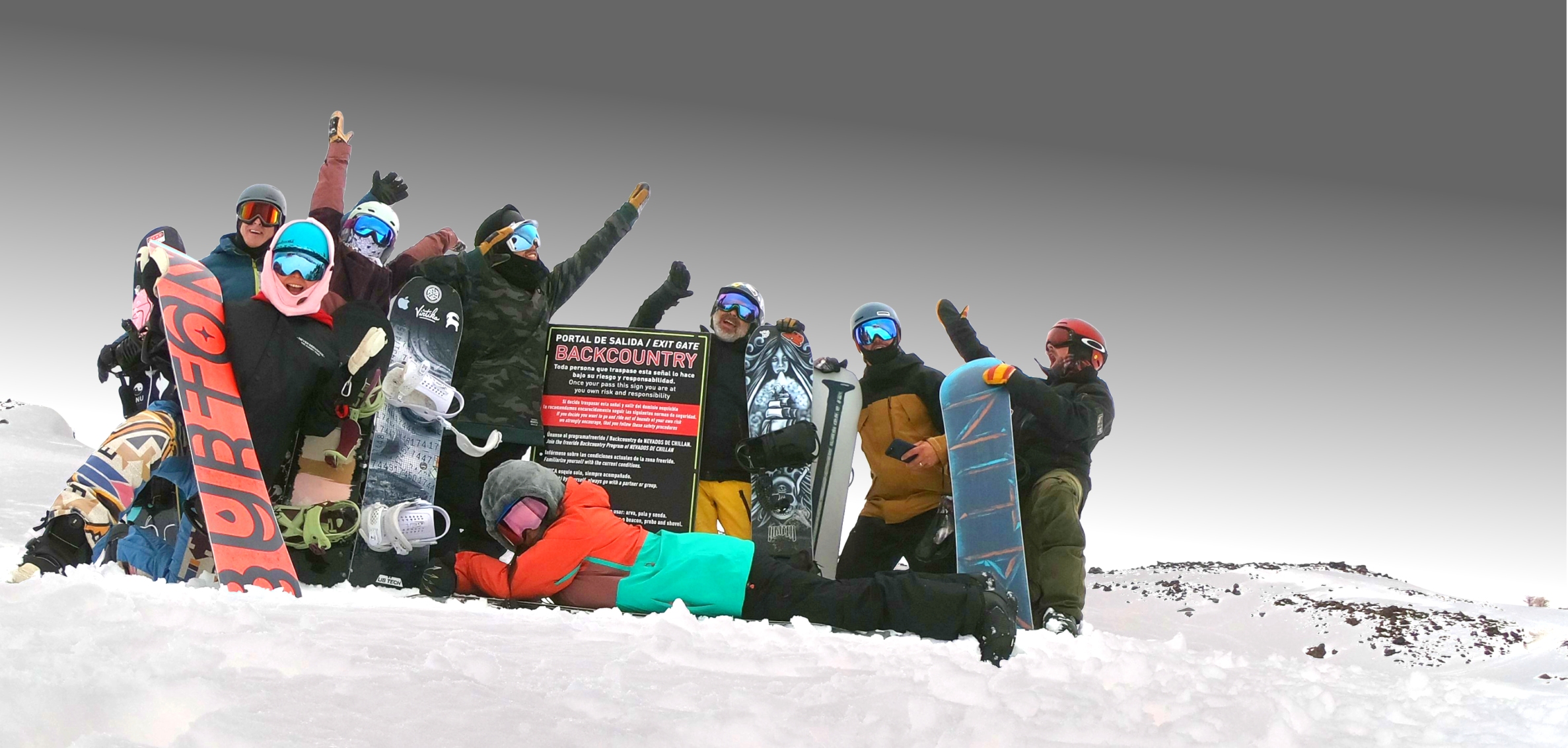 7 Days
Availability : August 6 - 12
Join Progression Sessions as we venture across the globe in search of snow-covered mountains and cultural enlightenment. The Chilean Andes are known for big open bowls, treeless slopes, steep terrain, and the best snow in the Southern Hemisphere. Steeps with Style is all about free-ride Progression. We'll focus on developing the necessary skills to take your turns off the groomed trail, and your tricks out of the park, so you can start seeing the whole mountain as opportunity for self-expression.
THIS SESSION IS OPEN TO ADVANCED TO EXPERT SNOWBOARDERS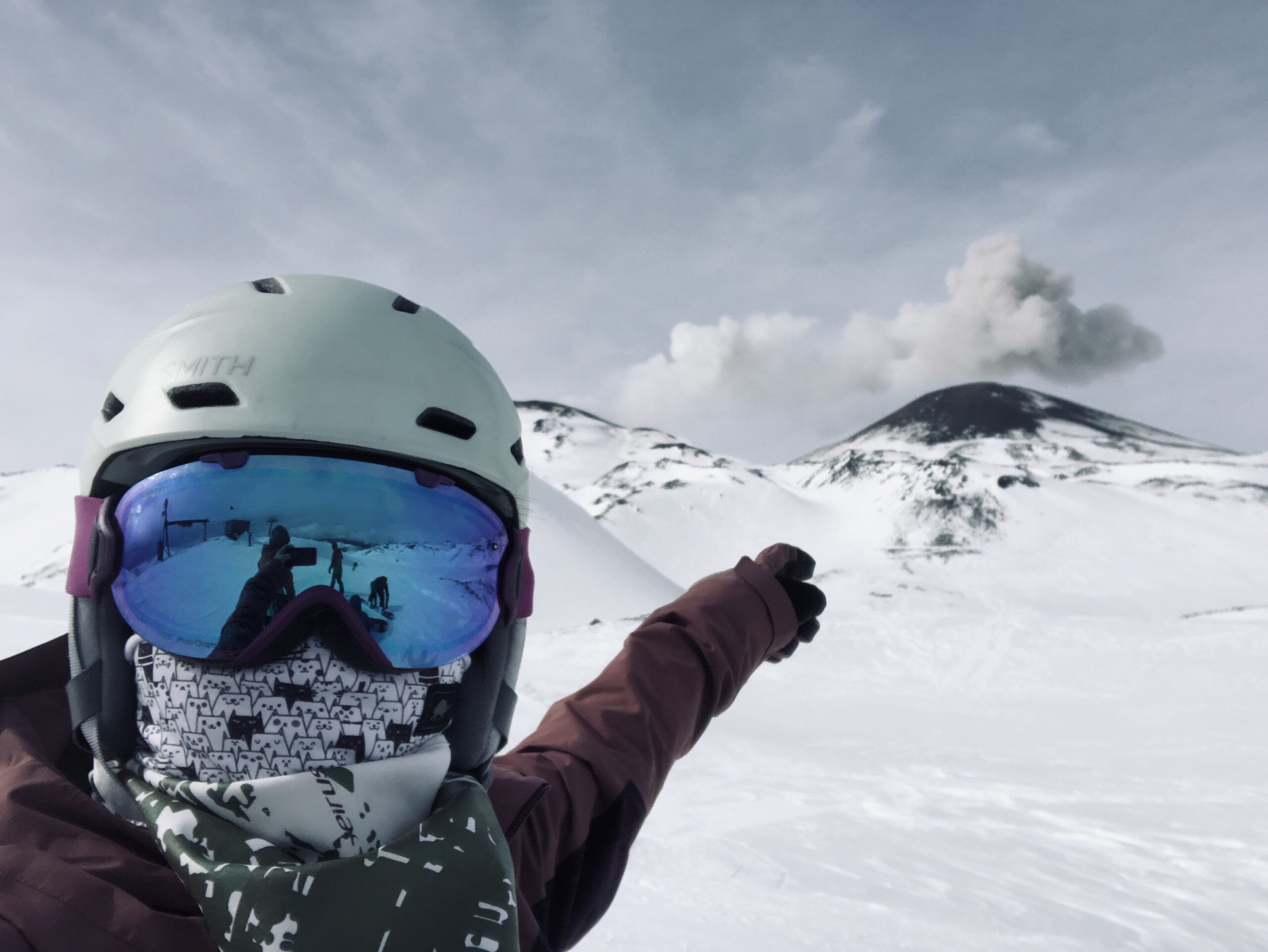 7 Days
Availability : August 13 - 19
"Ring of Fire" ventures to the active volcanic region of Chilean Patagonia. In this session we'll focus on developing the necessary skills to promote safe decision making in consequential terrain. To do this we will need to get friendly with some essential backcountry gear and learn to work as a team when navigating the path less traveled.
THIS IS AN ADVANCED TO EXPERT FREE RIDE/SKI SESSION