Our destination adventures help expand skills, whether you're into freestyle snowboarding, alpine skiing, or backcountry snowboarding and skiing. Casual skiers and snowboarders will benefit from carefully crafted workshops to lock in the fundamentals in a variety of environments, while advanced students will love our extreme snowboarding adventures and accelerated skill building.
We offer 2-day workshops, week-long camps, and custom trips around the globe. Join us for summer snowboarding / Skiing, adult ski camps and adult snowboarding camps.
We look forward to seeing you on the slopes!
WHY CHOOSE A PROGRESSION SESSION
"I started Progression Sessions because I wanted to make a lasting difference in people's lives through education, adventure, and friendship. It's simple…. the earned confidence that follows a great trial is tangible, it saturates all parts of our lives, and provides us a true foundation for growth. We design the journey, you add the color, together we'll create some amazing memories"
-Joshua Thompson-Bourrie AKA "JTB" Founder of Progression Sessions-
At Progression Sessions we design adventures with the whole person in mind, so not only will you leave with great memories, but you'll gain new skills to propel your journey for years to come. Our Sessions take the guesswork out of Progression by mapping out a path for it. Each event is pre-loaded with a set of educational goals that are paired with real-world adventures, so you'll know what skills to focus on, and how they're going to be tested…
To support you on your quest for fun we only employ professionals. Every one of our coaches is fully credentialed in their discipline, they have a minimum of 10 years' experience coaching, and are all masters of their craft. We keep our coaching groups small (avg. 4 to 1) and tailor groups daily to insure you're with people that compliment your skill set and ambitions.
We want you to focus on the adventure so we take care of the details. Most our Sessions are inclusive with few exceptions, we pick lodging, meal options, and evening activities that highlight the best attributes of the region we're in. We also host a variety of restorative activities within every session to ensure your body and mind are in prime shape to perform. We put a heavy emphasis on community, by keeping our events small we strive to ensure no one is ever left out.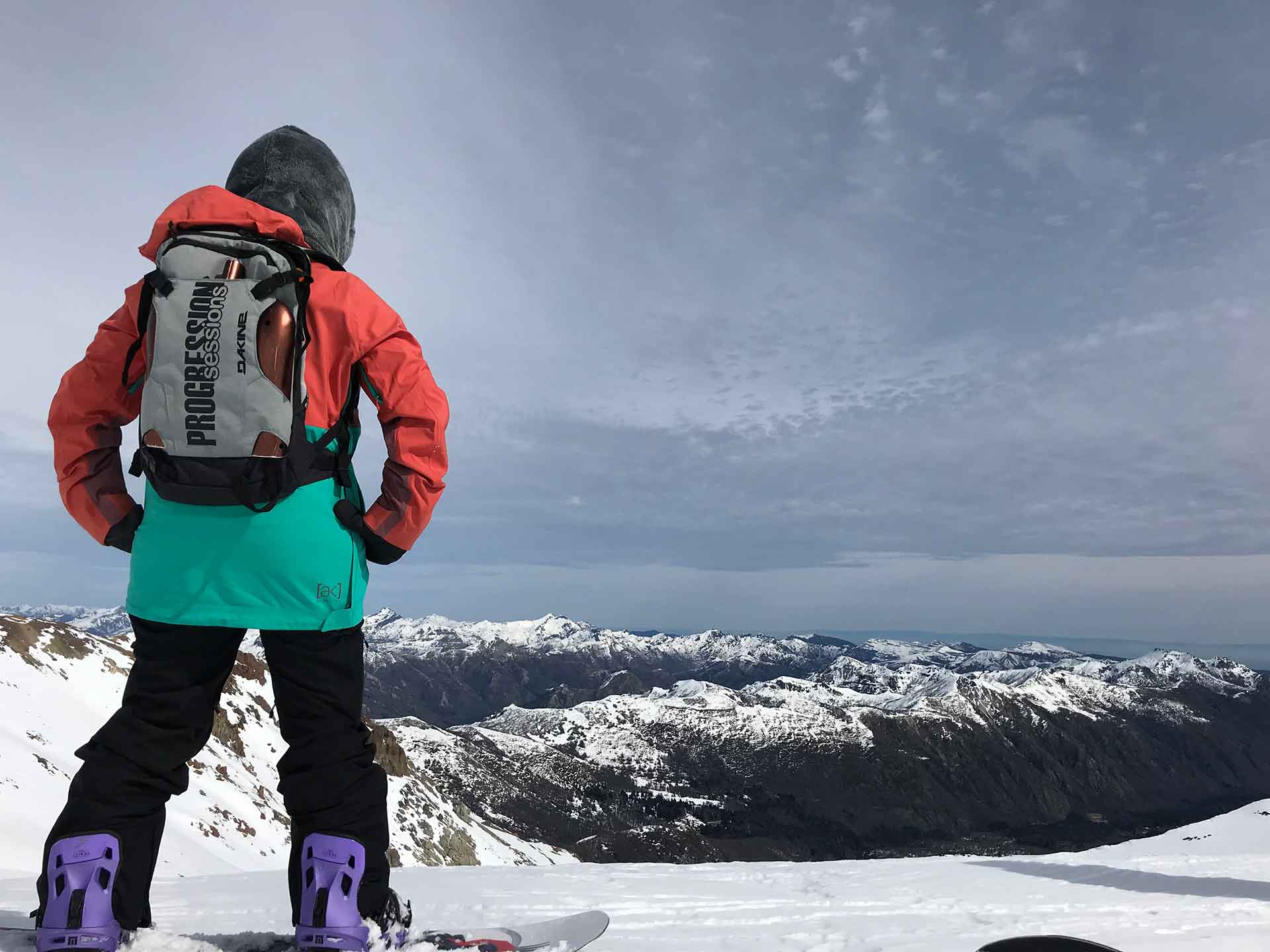 At Progression Sessions were committed to providing KICK-ASS outdoor adventures where every person can challenge their personal best while having a ridiculously good time doing it.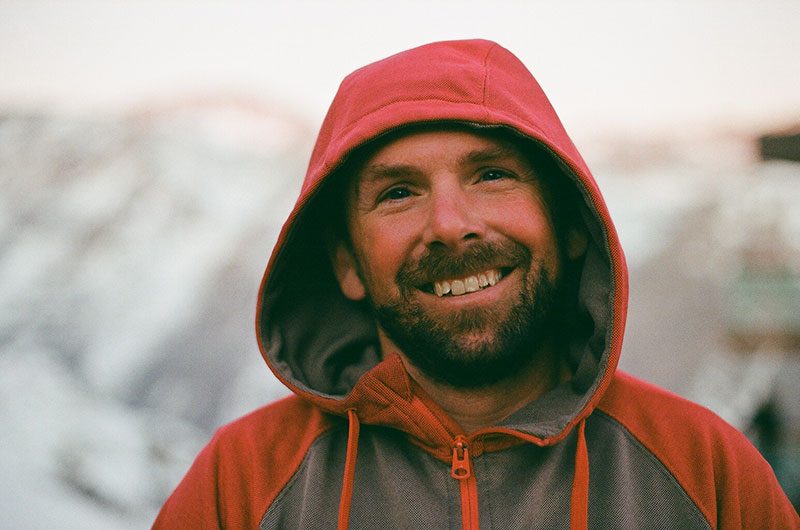 Josh Thompson-Bourrie AKA "JTB" Founder of Progression Sessions
Josh is a mastermind of step by step progression. He has been teaching snowboarding for two decades in various states and countries. Currently he spends his winters in Lake Tahoe, and is a senior member of the AASI Western Education Staff, in this role he trains and certifies snowboard instructors from all over California and Nevada, mentors AASI-West education Staff, and works with leaders from all over the country to explore best practices in snow sports education. During the summer months josh keeps his feet cool, from freestyle camps at Mt. Hood to Freeride destinations in South America. When he's not snowboarding, he can be found with his wife Melissa and his dog ACE, most likely crammed in a car in route to somewhere beautiful.
Credentials: AASI L3, USASA 200, AIARE 1, Children's Specialist L2, Freestyle Specialist L2, Divisional Trainer Accredited, and he makes a mean Thai Green Curry.
Kristen Seabury, Co-owner and Programs Coordinator of Progression Sessions
Kristen started snowboarding when she was twelve years old, however her progression didn't really take off until 2010 when she attended a summer camp at Mt. Hood and truly fell in love with all aspects of the sport. It was there where she met Josh and the two established a friendship over the years that eventually led to the founding of Progression Sessions. Kristen is stoked on life and has a true passion for hard work and experience, only in her mid 30's, Kristen had done more than most do by their 60's, and continues to do so at full steam! Kristen is new to snowboard instruction, but not new to teaching, she has been guiding enthusiasts and pros in scuba diving for decades, hosting camps for adults in a variety of sports, and when it comes to chiefing up a feast she can't be beat. Kristen is currently on a hiatus from PS as she is chasing a lifelong dream to be a competitive tennis player on the world circuit. If she isn't on the mountain, underwater, or on the court, she can be found at her home in Maui with her BF Angelo and her dog Dexter planning the next big SEND.
Credentials: AASI L1, AIARE 1, PADI Course Director, Emergency First Responder Instructor Trainer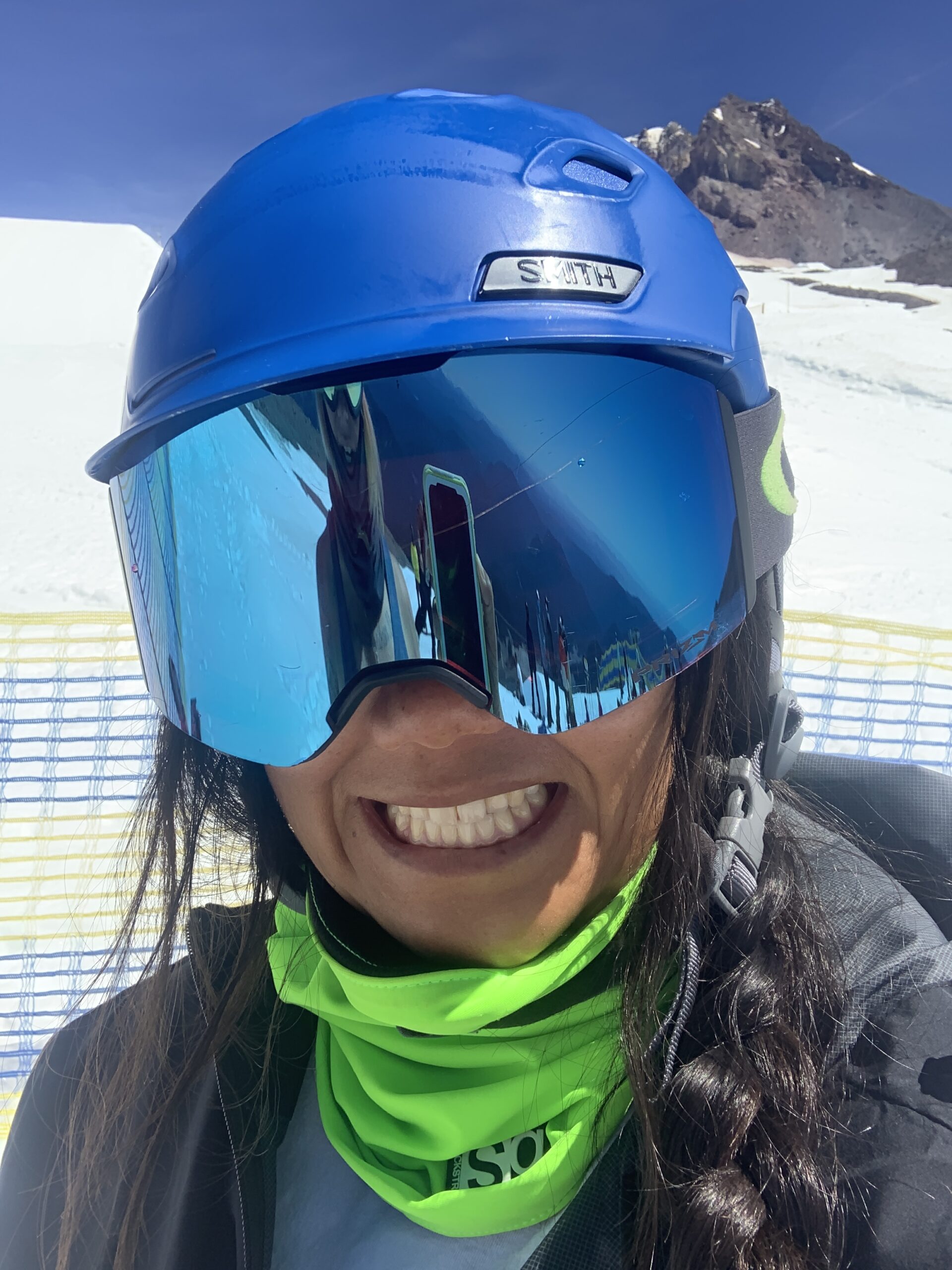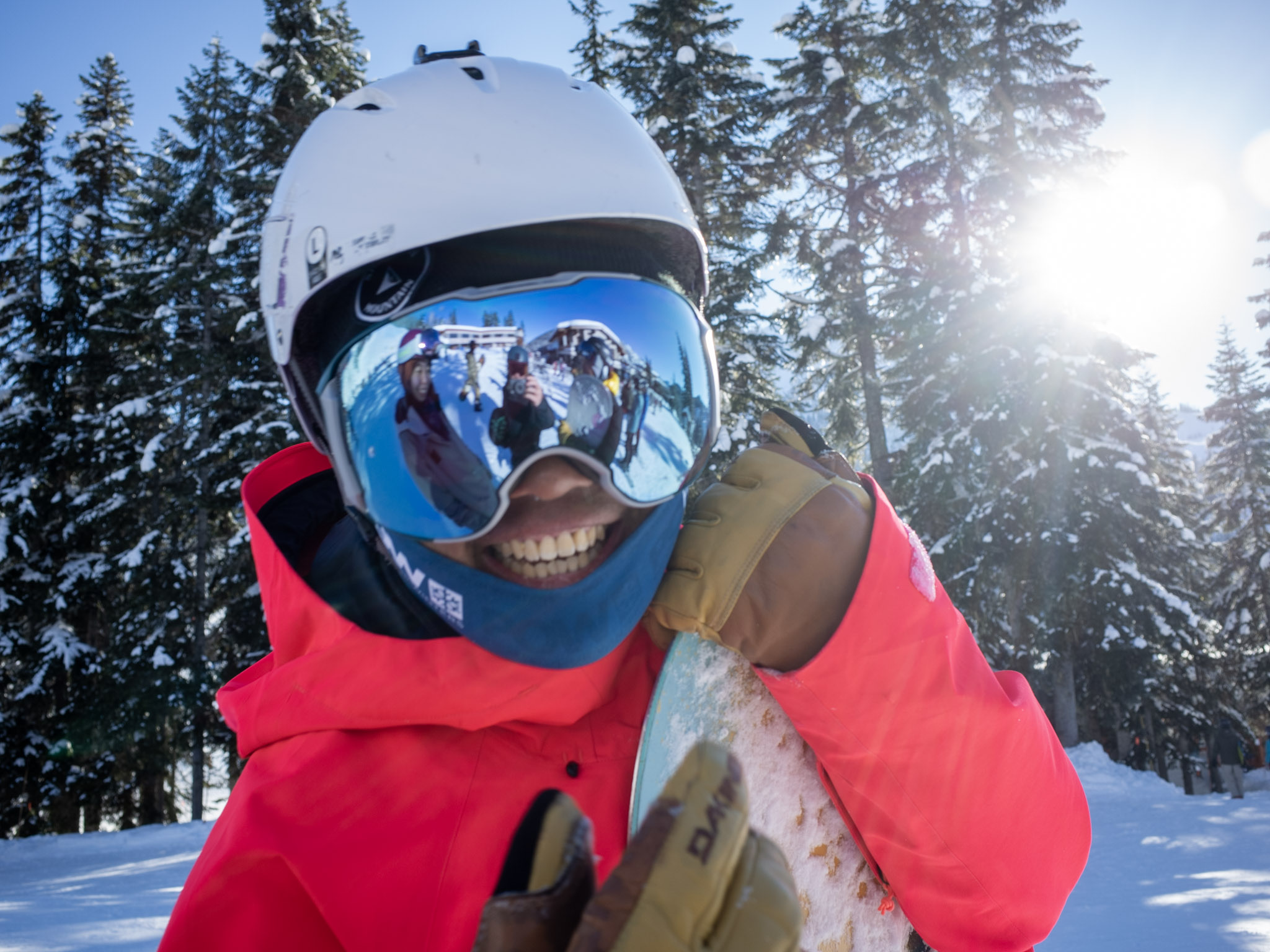 Bryan Sun, Off-Hill Manager 
Bryan, a native of China, has a heart as big as the country he's from. When it comes to our domestic sessions he's the man in charge of insuring everyone is comfortable, engaged with the crew, and ultimately having FUN! Bryan is suited for this role because he respects the influence a strong community can have on a rider growing in the sport. 
Bryan's Journey in Snowboarding started in 2020 when he quit his full time job as a CPA to chase a season of shred in Washington state. Inspired by the artistry of carving, Bryan reached out to his community of fellow NW Shredders for guidance, from there he quickly developed his craft and was soon seen as a local celebrity for how fast he progressed. However, Bryan's journey almost ended as fast as it had begun when he was hit by another snowboarder at Steven's Pass rendering him un-able to move from the neck down. In this paralyzed state another snowboarder passing by sprayed him with snow shouting racial slurs, then 30 min later patrol showed up, no one seemed to care about what had taken place. It took several months for Bryan to recover physically and emotionally from this incident.. It was in his recovery he decided to not only walk but ride, and that he would do everything in his ability to encourage a community that supported safe progression and respect for riders at all levels of the sport regardless of their background. In May of 2021 Bryan became a part of the Progression Sessions family when he attended a "Snowboard Instructor Course" at Mt. Hood. From then on Bryan's influence was integral in developing the strong community we are today. If Bryan's not snowboarding, which isn't very often, he can be found in his now home town of Seattle playing the saxophone and chilling with his wife Wen.   
Credentials: AASI L2, and he's a pretty darn good cook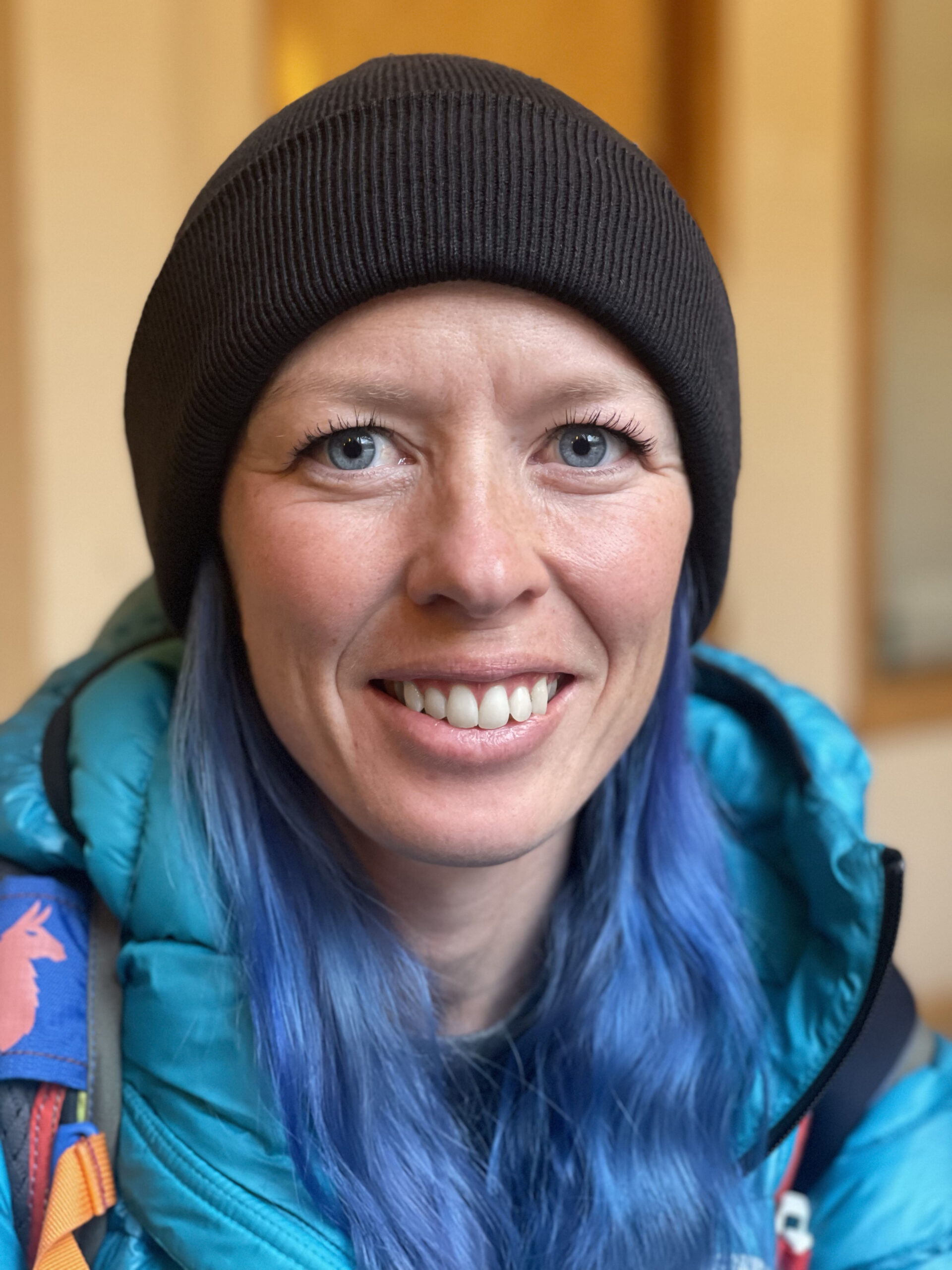 Stephanie Wilkerson, PSIA-AASI National Team
Stephanie grew up Northern Wyoming and claims Red Lodge, MT as her original "home mountain". Snowy mountains have had their hold on her since her first day snowboarding at the age of 13. She slowly found her way to full time living in the mountains of CA where she has been teaching out of Mammoth Mountain since 2010. During her first season, Stephanie received the "rookie of the year" award as well as "snowboard instructor of the year" in 2014. Steph specializes in women's specific training and events and has a passion to grow the number of women involved in snowboarding. In 2020 Stephanie started Altitude LLC, through this name she will be hosting a variety of different snowboard camps geared towards getting more women on snow. She also is the women's editor and gear tester for
www.thegoodride.com
. In the off seasons, you can find Steph riding the Southern Hemisphere in Argentina, backpacking through the Eastern Sierra mountains, traveling the world and exploring the US in her self converted box truck with her rescue mouse named Fival.
Credentials: AASI L3, Children's Specialist L2, Freestyle Specialist L2, Divisional Trainer Accredited, PSIA-AASI Snowboard National Team
Nick is entering his 17th season coaching at Snow Summit and Bear Mountain. He originally started skiing when he was 4 years old, then at 12 his entire life changed when he stepped on a snowboard. Nick has always been a passionate athlete. In college Nick was a competitive Soccer player, after graduation he moved to coach for various clubs and High School Teams. It was the winter season of 05/06 when he found his true passion for coaching in snowboarding. In his first season Nick received the "Rookie of the Year" award and was one of the most requested Instructors. Since then he has spent every snowy moment he can find coaching athletes of all ages and skill levels! Currently Nick has the great responsibility of leading Bear Mountain's Freestyle Team, in this role he trains fellow coaches, instructors, and athletes to represent Bear Mountain at a competitive level. Nick is stoked and extremely grateful to be able to help shape some of our next generation of riders. When he isn't on snow you can find him ripping turns on his mountain bike or hiking with his pup, Avie
Credentials: AASI L3, USASA 200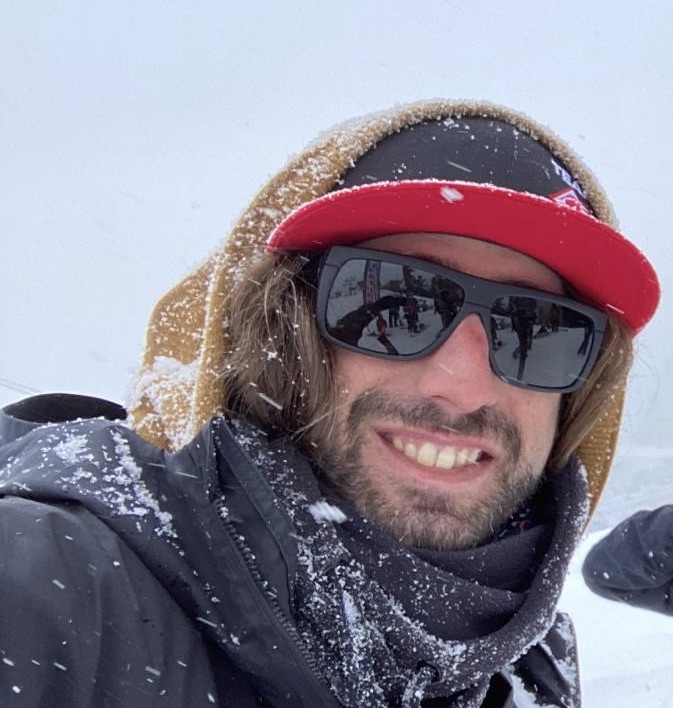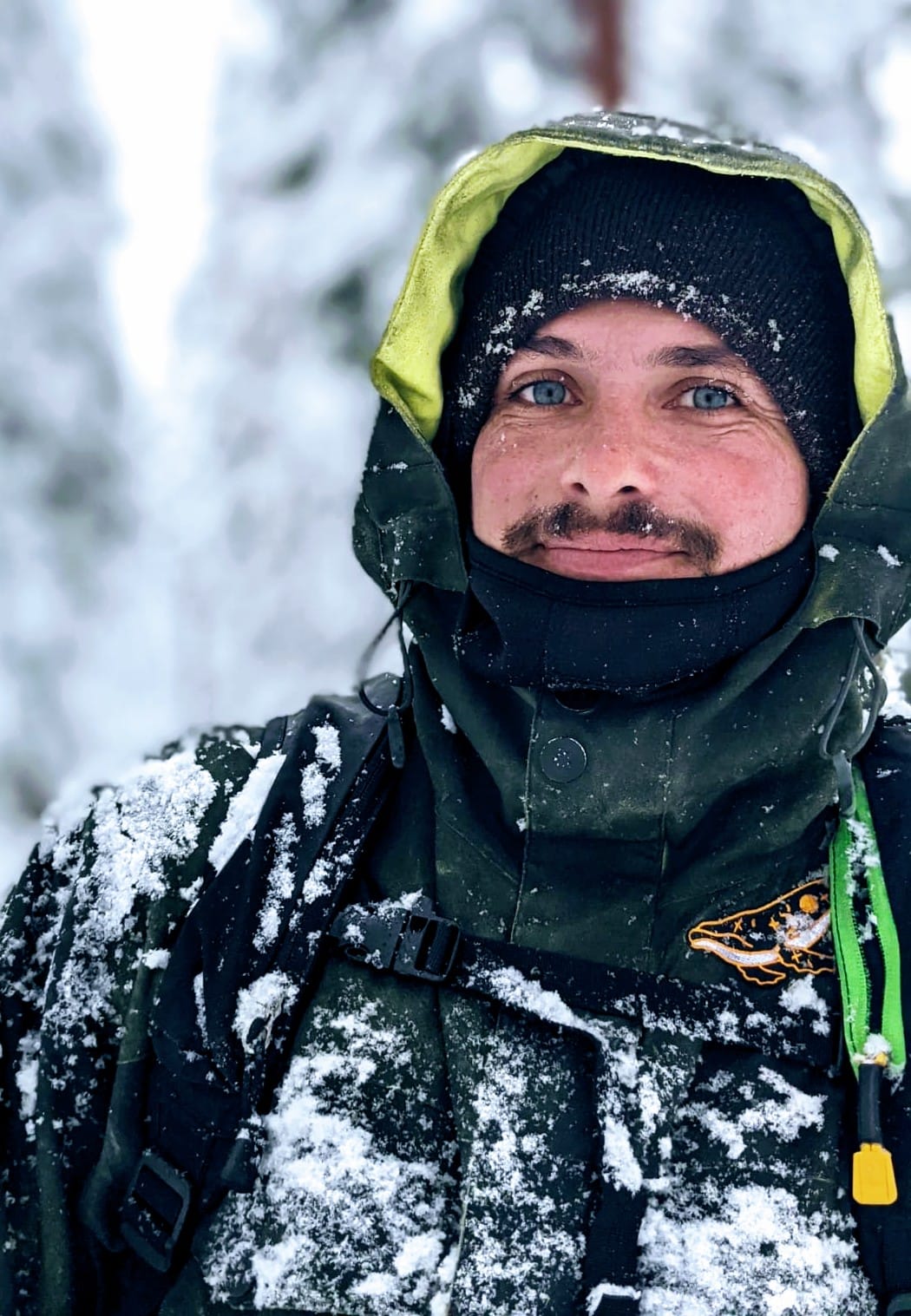 Jack takes the time to know nature; the nature of waves, the nature of gravity, the nature of mountains, and even the nature of people… Jack's greatest skill is having the patience to collaborate with things in their natural state rather than trying to change them. Not to be confused with a crystal wearing hippy, but rather an "Old Soul", the kind of person who has somehow managed to live long beyond their years. As a coach Jack brings out the best in a person's performance often without them even knowing it. 
A child of two cultures, Jack spends his North American winters splitting his time between San Diago and Lake Tahoe, coaching all levels of snowboarder from the very beginner to the expert freerider, surfing the swells of So-Cal, and hanging with family. Once the snow melts Jack leaves for his primary home, an "off-grid" cabin in Las Trancas Chile, near the base of Nevados de Chillan, where he guides hungry powder seekers to the best lines of their life. Jack holds an International Business degree from DUOC Universidad Católica, Concepción, Chile. He's also moonlights as a river guide in Yosemite.  
Credentials: AASI L3, PSIA L1, AAA L1, Wilderness First Responder, and he speaks Spanish too..
Siamac Saadat AKA "Skimac", Coach
Skimac teaches and is a trainer at Tahoe Palisades in Lake Tahoe, California going on 12 seasons. He has also taught 2 seasons in New Zealand and one season in Niseko Japan.
He truly only thinks about skiing, his own and others and loves snow, the mountains and being outside (like everyone else on this page). It's the act of sliding on snow that enables him to enjoy being in the moment, when there are no regrets about the past and no anxiety about the future.
The lasting memory of his first day on skis was when he was 10 years old. His uncle called the house out of the blue to see if he wanted to go skiing. Never having it done it before, he joined his 4 cousins, clipped into some rental skis and held on for dear life on the local rope tow outside of Tehran. He still thanks his uncle every time he gets the chance.
"Partnering with JTB and his crew is based on being surrounded by positive people and positivity in general. Period."
Credentials: PSIA L3, Children's Specialist 2, AIARE 1 and speaks German and Farsi fluently and can get away with some funny Japanese and Spanish.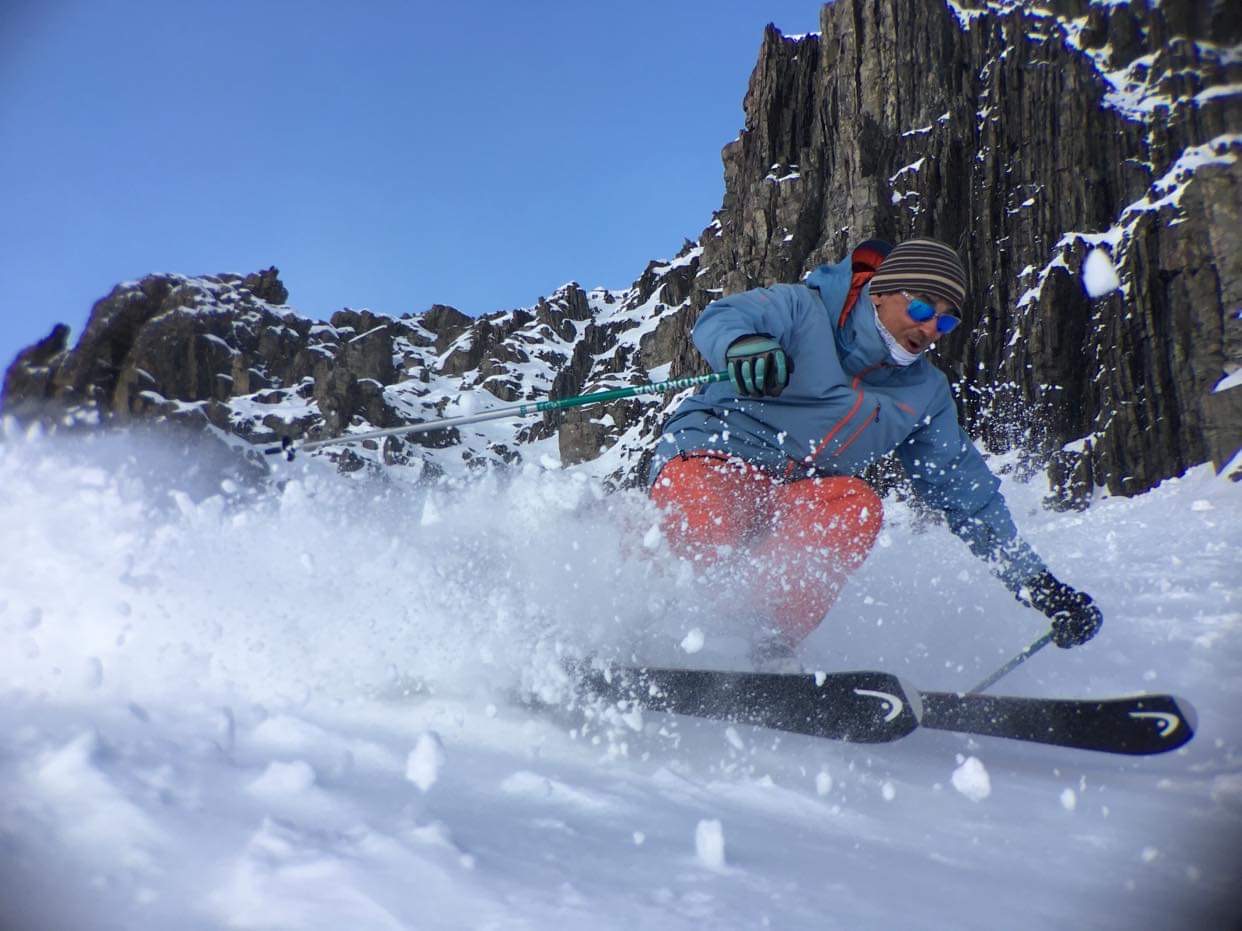 Chris is a genius… Yes, an actual genius!… If you get the chance to ride with Chris you'll find yourself doing things on a snowboard you never thought possible, and usually without fear. Chris achieves this by way of his ability to use simple language and achievable movements to create clarity around a complex concept, or a "hard trick". Once Chris has clarity, he pushes his pupils physically the way an athletic trainer would, focused on building muscle, trimming fat, and boosting confidence. 
 "I love being a part of the moment of empowerment… that moment when a person realizes they are way stronger and more capable than they ever thought possible.  In that moment lives change and we all grow stronger!" – Chris Hargrave
In the industry of Snowsports Chris is best known for his sensory based approach to teaching  beginners, an initiative that changed the status quo for ski and ride schools across the US and beyond. Chris has also traveled the four corners of the globe spearheading programs and coaching athletes such as Toby Miller, Shaun White, and Zhang Yiwei. When Chris is not working he can be found in Sandy Oregon with his wife and 3 children pushing the limits of youth baseball.
Credentials: AASI L3, PSIA L3, AASI National Team Alumni, Creator of "The Nerdy Snowboard Coach", Founder of the United States Skateboard Education Association (USSEA)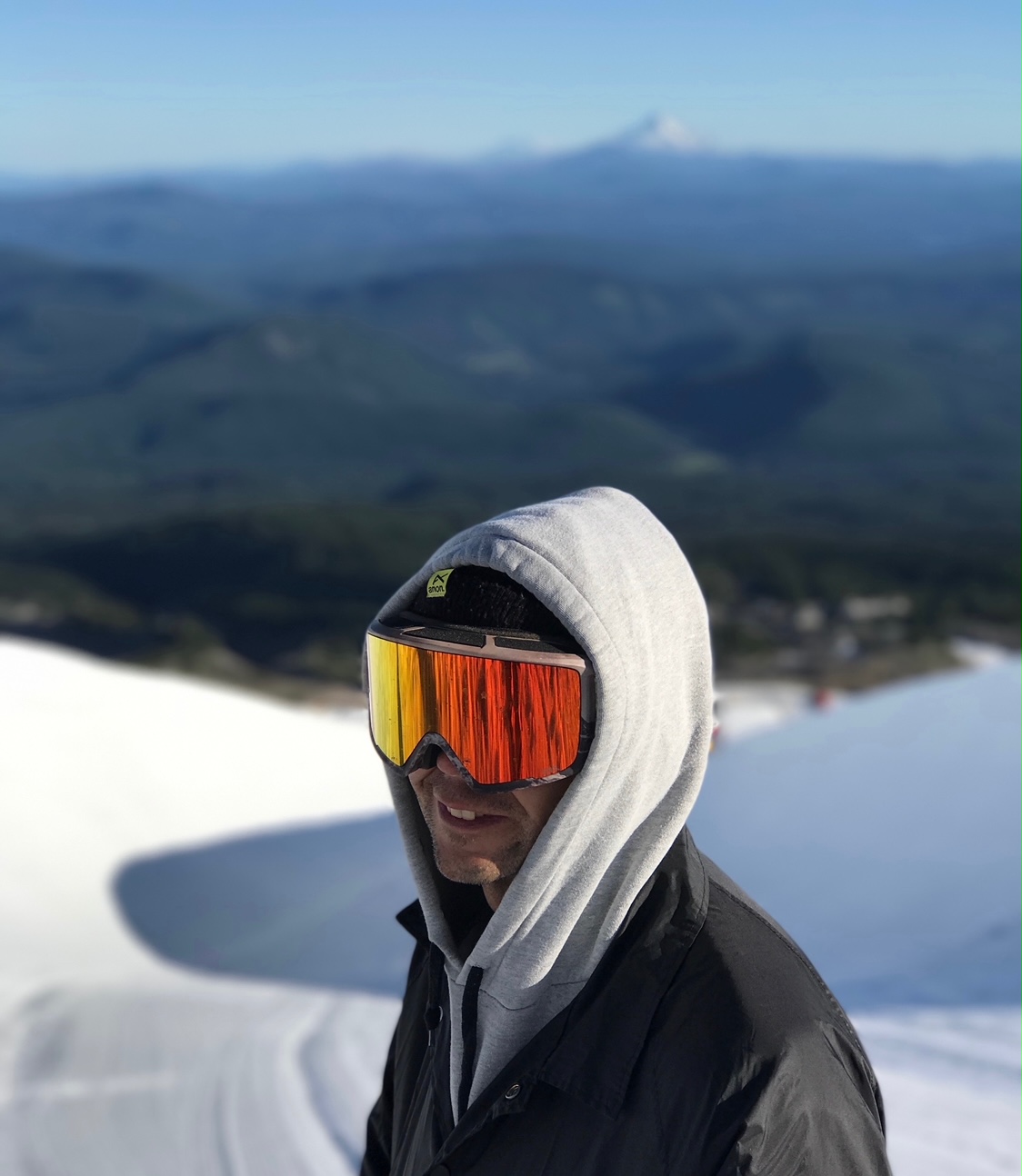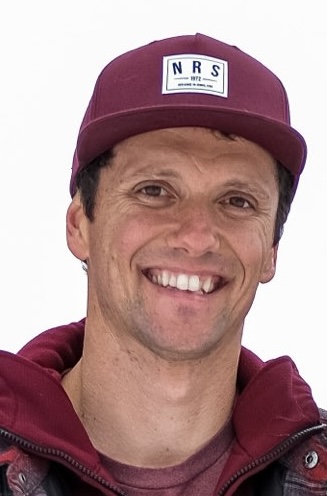 Jesse's first ever job was on snow at a small-town resort just outside of his home town of Fresno, CA, then called Sierra Summit. Since then, Jesse has continued to pursue a seasonal outdoor lifestyle and career, focusing on snowboard instruction in the winters and whitewater guiding in the summers. Now based at Palisades Tahoe, Jesse has been instructing for 14 years and has gained skills and experience everywhere from the backcountry to the park. When not working, you will find him either lapping the park or boot packing out to that hidden pow stash days after the last storm. Jesse's latest passion harnesses the power of the wind and takes the board skills he learned from snowboarding straight to the water on his kiteboarding setup. So whether it's summer or winter, Jesse is looking for ways to ride on a board and get that feeling we are all looking for. 
Credentials: AASI L3, FS 2, CS 1, PSIA 1, AIARE 2.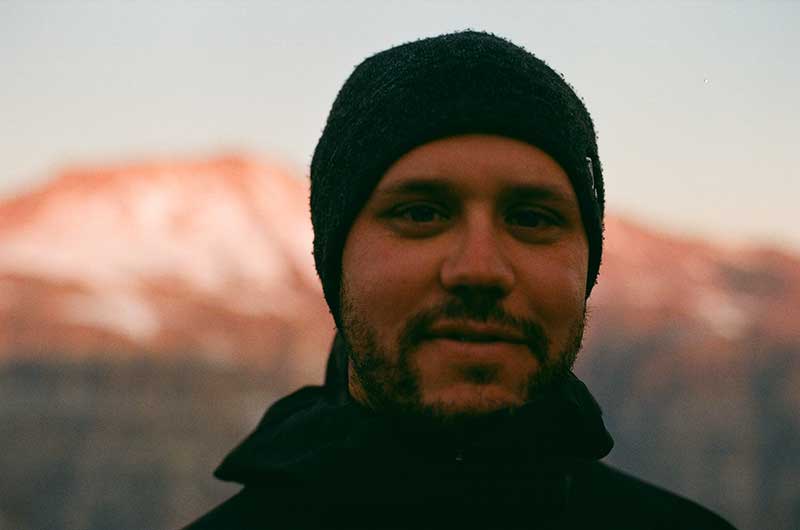 Max is a swiss army knife on the mountain, whether he's in the backcountry, in the park, on a bike, he possesses the skill to navigate any situation. Max has been teaching snowboarding and skiing for over a decade, and calls Truckee California home. Max spends most of his year running the Boreal Mountain Snow Sports School and tearing it up at Woodward Tahoe on a mountain bike. He has a love for softball, skateboarding, and his community. When Max isn't in California he's most likely guiding riders around the South American Andes or sipping fancy wine with his wife Belin in Argentina.
Credentials: AASI L3, Freestyle Specialist L2, Divisional Trainer Accredited, Children's Specialist L2, AIARE 1, Bilingual, and he's a darn good bowler.
Kara is as capable on a pair of skis as she is on a snowboard. Kara set several records in her birth state of Minnesota for being the fastest skier on the mountain… records that held strong until she decided to move to California and try her hand at snowboarding. Fast forward 17 years and Kara's getting the clip of the day in Squaw Valley's BIG Park. She's a dynamic coach with a true eagle eye for good form, and she possesses the skills to back it up no matter the discipline. Kara spends her winters developing skiers, riders, and instructors at Palisades Tahoe and was awarded instructor of the year for the 18/19 season. When Kara decides to take a break from snow (which isn't often as she gets 200+ days on snow per year) she can be found creating art and teaching the joy of pottery at her studio in Truckee California.
Credentials: AASI L3, Divisional Trainer Accredited, Children's Specialist 2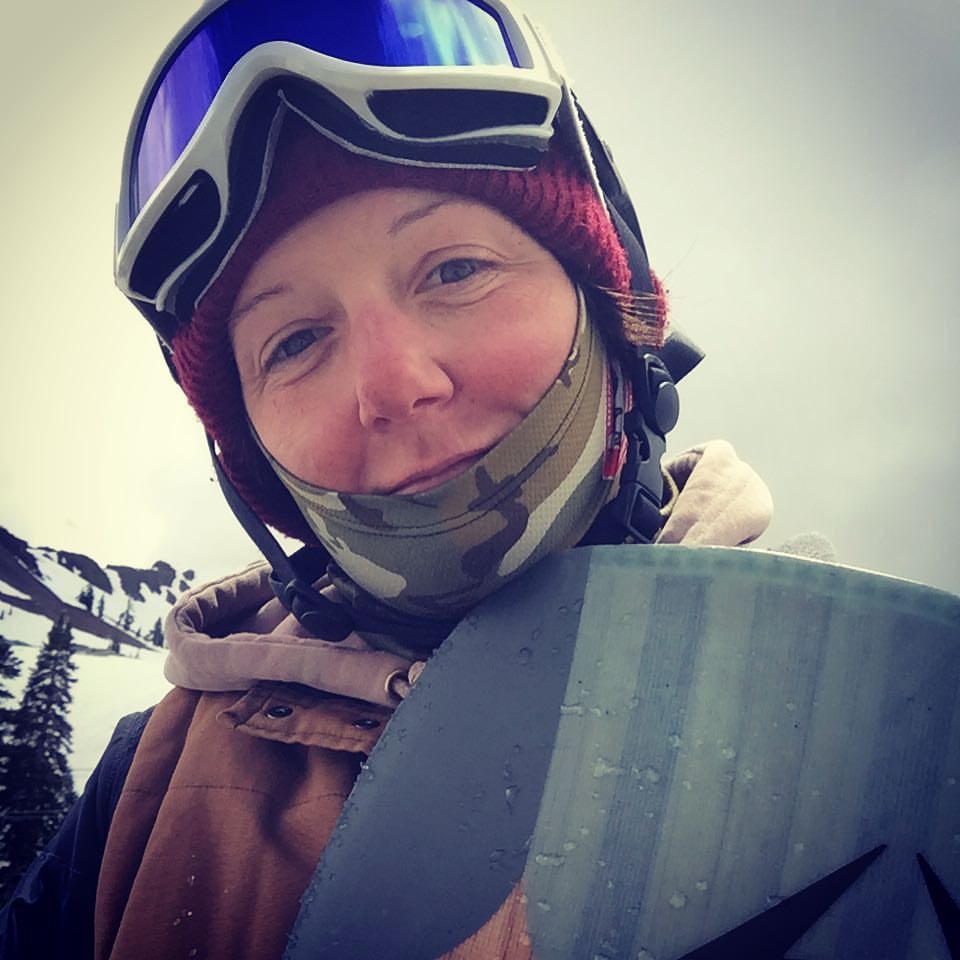 Sonja took her first snowboard lesson at the age of 16 and immediately fell in love; in love with the sport, the community, and everything else that comes with it. So much so that two weeks later she applied for a position as an instructor at her home mountain of Devils Head Wisconsin… At a young age Sonja went "all in" on a sport she barely knew, choosing to follow her heart, she went on to attain a degree in Ski Area Management, a degree that granting her access to follow her passion; from building terrain parks at Lee Canyon to supervising instructors at Breckenridge; name a job on the mountain and she's probably done it. However, for all of Sonja's various careers in snowsports, coaching has remained a constant, and her fearless nature to go "all in" hasn't changed, it's just reflected in the way she wholly invests herself with the people she teaches. 
Currently Sonja is one of the top 10 requested instructors at Northstar California as well as a staff trainer for the Burton Academy. When the snow melts you'll find Sonja in her home town of Truckee CA, walking her pups, and making people's hair look good at a local Salon.
Credentials: AASI L3, PSIA L1, Children's Specialist 2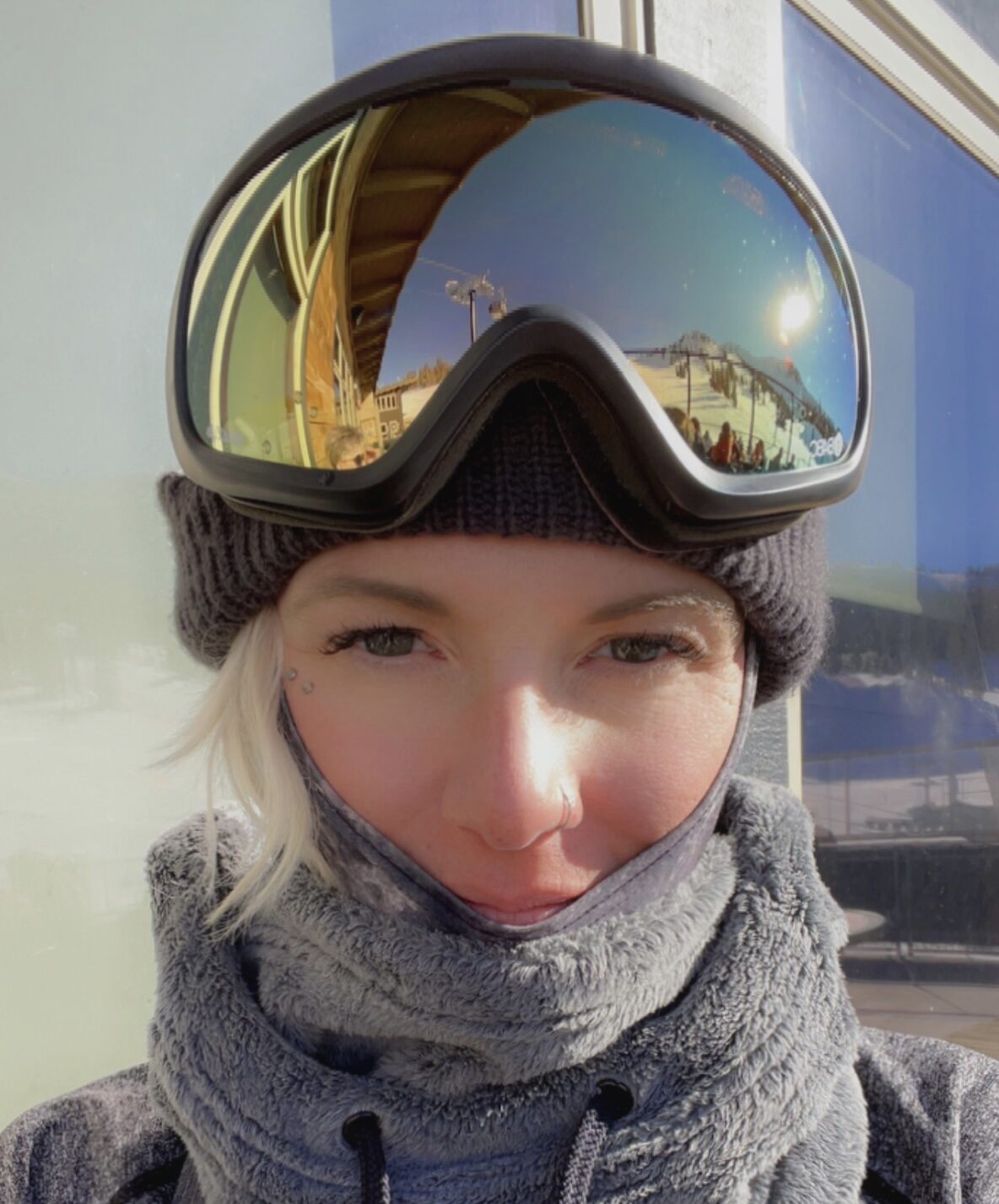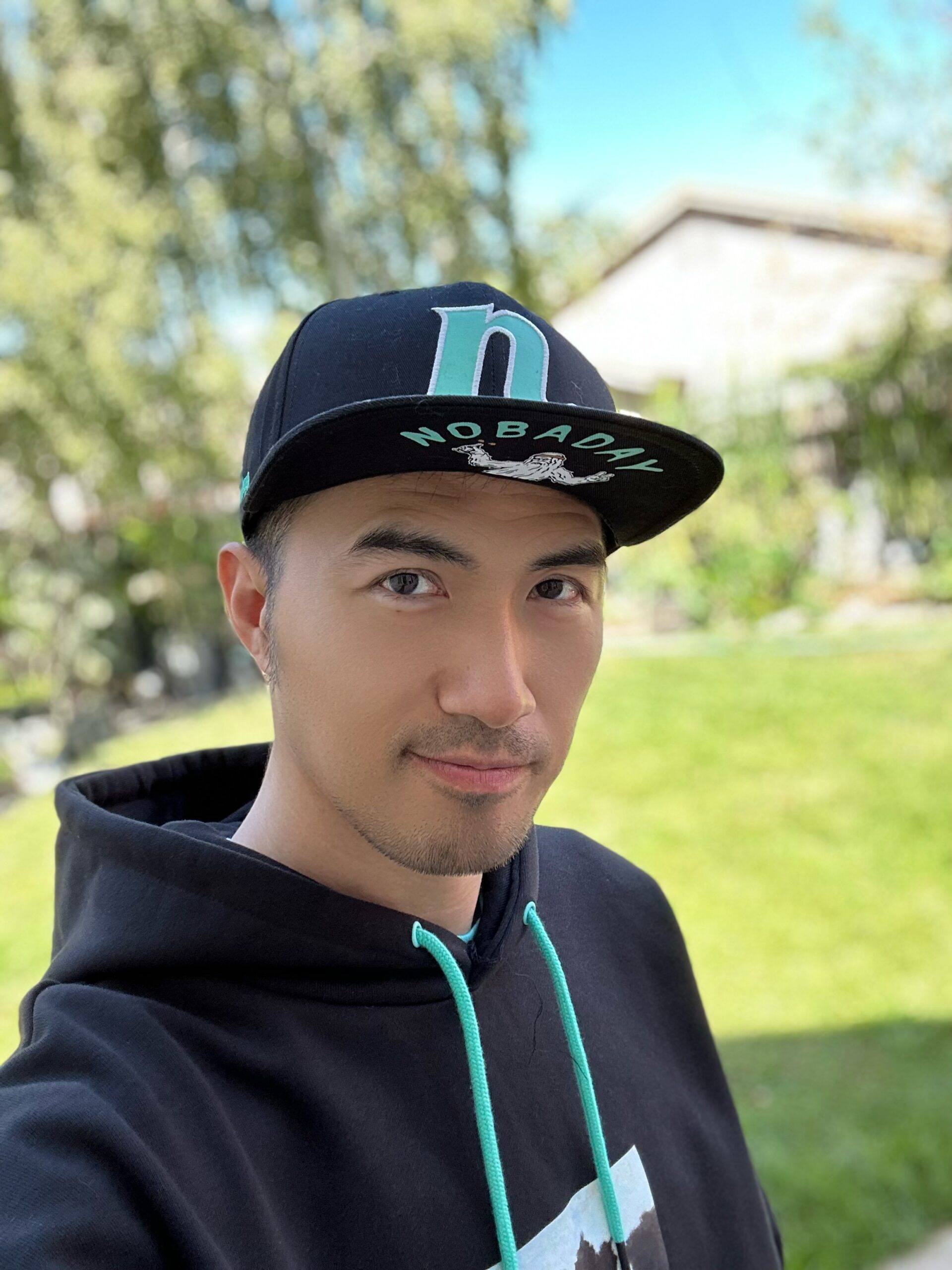 Believe it or not, Benny started snowboarding when he was two months away from turning 31. The feeling of going down the snow slope sideways had him hooked since day one. He soon became a weekend warrior on slope while working a full-time engineering job. His passion for snowboarding grew year after year and eventually he decided to spend full-time on slope and chase new career path in snowboarding! During the winter you can find Benny either coaching the All Mountain Team or honing in his freestyle skills in Northstar California. When summer comes, Benny goes to Mt Hood either coaching adult snowboard camps or riding to push his own limits of freestyle. During the off seasons, Benny is a casual skateboarder, wakeboarder and mountain biker. 
Credentials: AASI L3, PSIA L1, USASA 100, Freestyle Specialist L2, Children's Specialist L1, Bilingual in Cantonese and Mandarin (Yes, he speaks English)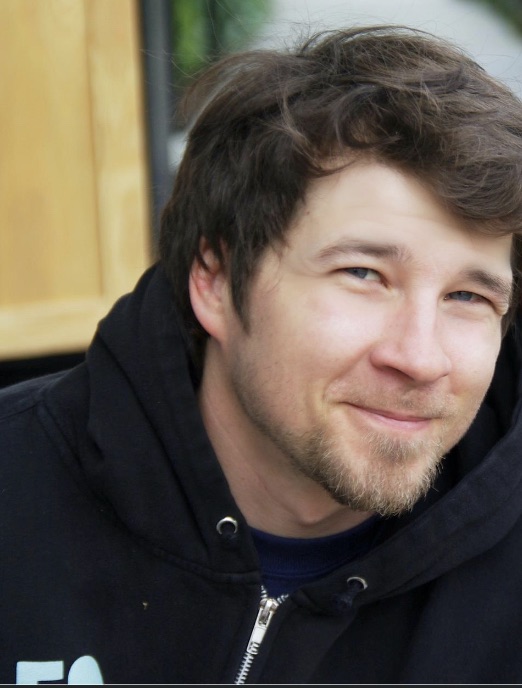 As a kid Brian had an old skateboard with no grip tape and no nose or tail. He would spend hours riding it and turning as sharp as he could trying to drag his hand on the ground like he saw the Snowboarder still on TV. I
t didn't take long to figure out which of his new skateboard friends also went snowboarding in the winter. He saved up enough money for a lift ticket and snowboard rental then headed up to Mount Baker to have the best day of his life! Unfortunately he wasn't the amazing Snowboarder that he thought he was going to be. Instead he had a miserable, soaking wet, painful and frustrating day. He decided that he wasn't going to give up until the very last chairlift closed, or would never ever waste his money on a lift ticket again! 
With about one hour left, he finally figured out how to slow and stop and make some turns. Once he discovered what it was to carve a board he was hooked and the rest is history! Brian spends his time shredding the backcountry of Mt Baker and is not only an accomplished snowboarder but an extremely talented skater. When he isn't shredding for himself he spends his time coaching his daughter, Zoe who is a competitive snowboarder, or crabbing in the gorgeous Pac Northwest waters.
Credentials: AASI L1, IFSA L1, AIARE 1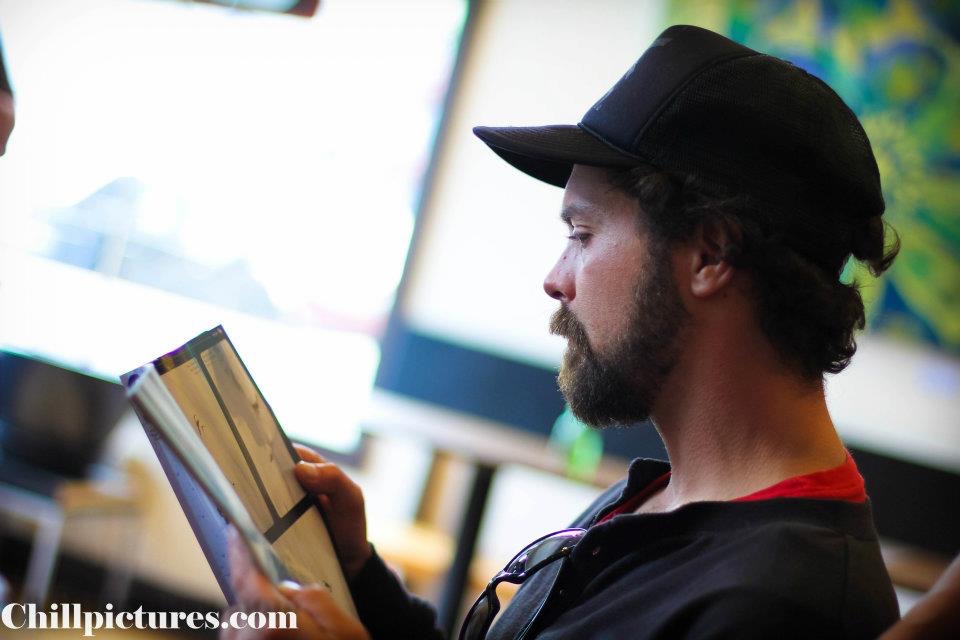 Lee is a true guru of shred, and his approach to snowboarding is nothing short of artistry. Lee sees the mountain as a half finished canvas and he possesses an unparalleled knack for putting down seamless creative lines that somehow complete the painting. Lee's approach to coaching is as holistic as his riding; whether he's deep in the backcountry, on a groomed green run, or scoping the heaviest rail line in the park, Lee strives to create an environment where creativity can flourish. During the winter Lee coaches for the freestyle teams at Northstar California, and is an intregal part of the NOW Bindings team. During the summer months Lee can be found pushing the limits of style on a mountain bike. Lee currently resides in Truckee California, with his wife Carita and his son Townsend.
Credentials: AASI L3, USASA 200, Children's Specialist L2, Freestyle Specialist L2, Divisional Trainer Accredited, AIARE 1
Jingwen
I ride better now!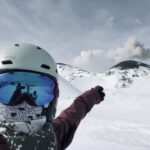 Benny
Good! Get to snowboard in the summer with great coaching, I enjoyed my time there!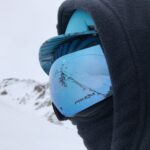 Alan
Both you and Max are very personable, easy to get along with and very knowledgeable in your guiding and coaching skills. Also, I would say that both of you would respond very positively to any client concerns or questions and in fact, both of you went out of your way to make sure that everybody was comfortable with everything we all were doing. Just how you and Max put breakfast together (for those that unlike me eat a big breakfast) showed a lot of commitment to ensuring the group was well taken care of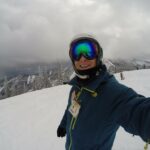 Deon
If you've ever considered going international with your passport to shred, this "diem" is the "carpe" (or perhaps "Koi") you will definitely want to seize! No finer way would one be able to extract the maximum amount of benefit from your international super session than to elect in this most excellent tour; carefully crafted to get you shredding your best & bringing those Katana-sharp skills back to home to ninjutsu the shitsu out of your personal riding!